Get a splash of water at Pelican Beach Resort in Florida. Florida offers you beach bliss at its finest. Take an ocean drive and say goodbye to your busy and boring long days. A beautiful place to watch sunrise and sunset, called sunshine state, sitting on the beach is here to enjoy in Pelican Beach resort. Florida is a state of resorts and beaches. It's highly influential for taking a journey to the tides, beach lovers, and nature lovers for its exotic locations and resorts. The resorts are famous for tourist attractions.
Pelican Beach Resort location:
The restaurant is located in Destin, a city in Northwest Florida. The place is known as the panhandle. The place is known and famous for its Gulf of Mexico beaches and many other golf courses and Destin Harbor Boardwalk. Florida is situated in the southeast region of the United States.
The golf of Mexico, Alabama to the northwest, Georgia to the north, the Bahamas and the Atlantic Ocean to the east, in the streets of Florida, and Cuba to the south. The beautiful place is a zone of resorts. The geographical features make it look even more beautiful.
How to Pelican Beach Resort in Florida:
The resort is situated in a place where you can find the solace and high vibration of party nights. Traveling to Florida from another country is not hectic. Get your passports, visas, ID proofs, pack your bags and go straight to the nearest airport. Take a direct flight to Florida. Once you reach Florida airport, you can go to the resort by another flight.
Destin is a city located in Okaloosa County, Florida. From Destin airport, the resort is about a few miles away and takes 29 minutes approximately to reach your destination.
A tour of the Pelican Beach Resort and Spa:
The Pelican Resort is one of the exclusive resorts in Destin. The resort is really big and spacious. The rooms are big with great room service facilities available. There are spaces washroom attached to every room be it a normal room or a deluxe. There are rooms with bunk beds attached. Rooms have laundry room attached.
The hotel is just beside the sugar white sand beachside. You can have a great view from the tennis Court. A great place for kids to spend your time playing. Adults can enjoy playing tennis also.
There is a conference center, a great place for a professional and personal favorite destination. You open food stalls, beverage stalls, different types of cuisines, a great interior, a massive swimming pool with lighting, cottage-flavored rooms, one behavior from the staff, serene view of the beach beauty.
Pelican Resort chain ties you with another star Pelican Cove Resort & Marina in Florida:
The state of Resorts Florida gives you the key to your Island hideaway with pelican beach resort groups. The resort is eco-friendly. The accommodation is great. It gives you the best-relaxed lifestyle with 63 rooms and suits on the waterside. The Pelican Resorts are great for every resort lover. Wi-Fi facilities and a private beach are also reachable there. The resort is a short walk from the sea. Guests often come to enjoy the beauty of the beach. Beautiful coral reefs are there to soothe your eyes.
Apart from any other Pelican Beach Resort Pelican Grand Hotel is a decent place for a staycation:
There are a lot of Resorts in the Pelican Beach area. This particular hotel is a casual-looking yet rich oceanfront hotel with a private beach, dining, and ice cream shop attached to it. There is a great setup of a big pool and river for visitors. Pelican Grand beach resort is managed by Noble house hotels and Resorts and owned by Jefust Hotels.
The beautiful setup and antique presentation in the interiors and relaxation through the pool and riverside is the main attraction for visitors.
Cuisines in Pelican Beach:
The Resorts offer a great range of food for visitors coming from every corner of the world. The grilled seafood and barbecued food are great to taste. Apart from that pastries, cakes, muffins, fruit salad, Italian cuisines, traditional Florida food, variety of range in coffee, there are restaurants which are seafood and oyster house. Grilled fish, fried street food, and pasta are also a delicacy in Florida.
Expenses for traveling:
Resorts are usually not on the cheaper side. Some resources are really high end some are in a moderate price range. The car fare and expenses for food are also there.
Nightlife in the beach area of Pelican: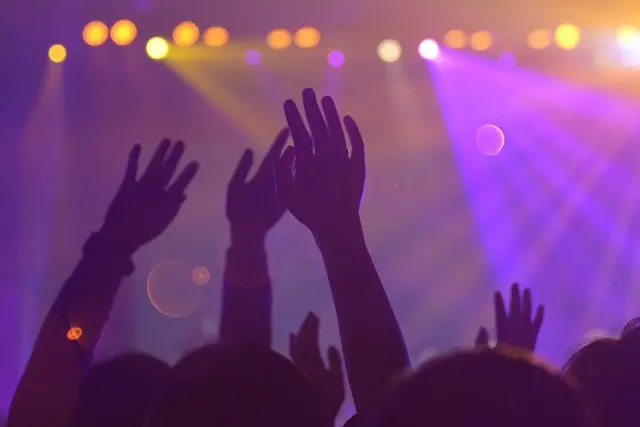 If you want to party, there are a number of nightlife hangout places. There are Pelican Pub & Grub House and other nightclubs. After dinner, you can head Street to the Hollywood casino. It looks glamorous and gives the feel of movie posters almost like a movie-themed casino. Sunset Party Cruise with an open bar is also known for its great nightlife for tourists.
Overview of Phone Beach Resort:
Destin is a beautiful place in Florida to explore the private beaches,  beach cafes, nights life at White Sand Beach, be activities, and explore nature's creation. The resort is a great one including the 340 gulf front. It is a 19-floor high-rise building with one and two-bedroom units the terrace includes 95 units. This is the resort in the heart of the emerald coast. One of the greatest vacation rentals to stay for a few days in.
FAQ
1.) Where is the Pelican Beach Resort
 located?
Ans- It is located in Destin, a place in Florida.
2.) Can we go to the resort with family and kids?
Ans- Yes, it's a very good resort to stay with your family loved ones or friends.
3.) Is it a great place for couples?
Ans- Yes, it can be considered one of the best Resorts for couples. it is even considered a good honeymoon destination as well.
4.) What is the caution for the vacation?
Ans- Before you enter your dream destination keep your medicines sunscreen and hydration with you including water. Carry food for toddlers if there is any, keep your passport and Visa with you, and let the resort management know about your serious health choices if there are any.